The Modernist
Real Estate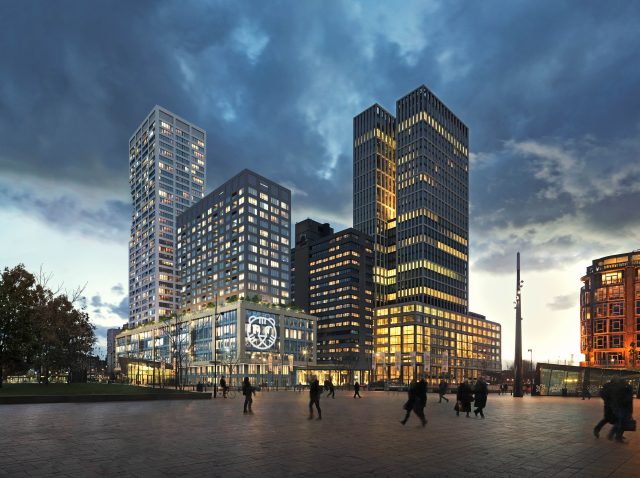 scroll
Don't make history, that is the bold tagline for real estate project The Modernist. Meaning, instead of looking back become a part of Rotterdam's thriving future. The Modernist entails 12.750 m² office space and 369 apartments in Rotterdam Central District. A location beyond compare that invites in people, brands and companies that help shape the future in a groundbreaking and positive way.
Don't make history,
make the future
DLVS launched a strong brand campaign for this distinctive project, a 21st-century interpretation of modernist architecture. Starting out with the name, The Modernist, after a clear brief by the client. DLVS then developed a creative concept based on modernism. Sleek yet elegant and timeless with an eye on the future. During the first phase the real estate project was introduced, by also dreaming up characters – the modernist, the globalist, and so on – so future tenants and residents get a real feel for The Modernist in real life, and then shifting the focus to marketing the office spaces and homes.
For the movers and shakers
of the future

Client
Maarsen Groep
ARCHITECT
MVRDV
Deliverables
Naming
Concept
Branding
Art direction
Photography
Website
Brochure
Advertising
On site signing
Print and dm
Credits
DLVS in collaboration with Studio Beige.
A special thanks to cast and crew.